Your future self awaits.
At Ulleo, our scholarship program allows learners to overcome obstacles to education and start working toward their future, today.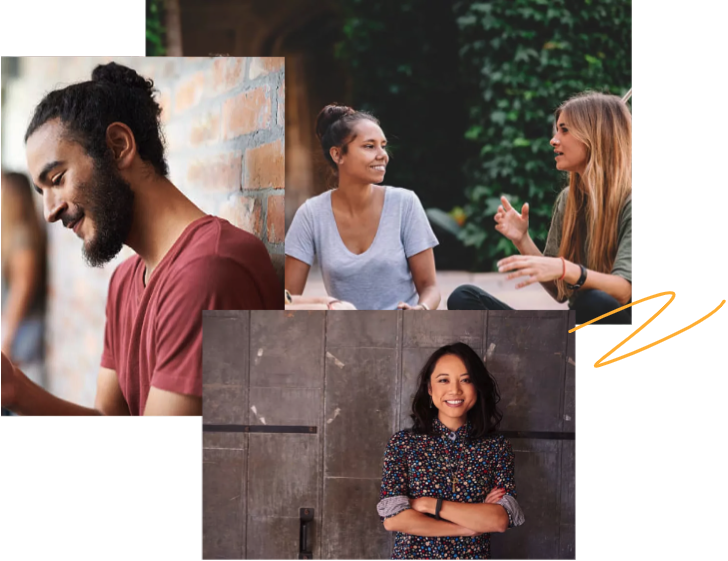 As a profit-with-purpose enterprise, we believe everyone should have equal access to education. We are on a mission to help individuals, regardless of age, gender, or background, chart their own learning and career journey.
As a Ulleo Scholar, you'll
receive:
Up to $1,995 worth of free online learning in a study area of your choice.
An engaging learning experience with materials designed and delivered by industry experts.
Access to regular live workshops and events where you can connect and network with qualified industry mentors.
A vibrant online learning community to share ideas with, plus, direct support from our friendly Community Support team.
Exclusive discounts on a range of products and services from our brand partners.
Established pathways to further study and future opportunities.
At Ulleo, our goal is to inspire and accelerate the careers of those looking to up-skill or start a new path in life.
To make this goal a reality, we award scholarships in the following areas:
Interior Design & Decoration
Health & Nutrition
Psychology, Mental Health & Counselling
Lash & Brow Mastery
Makeup Artistry
Nail Technology & Artistry
Animal Health & Veterinary Care
Photography
In line with our values of diversity and inclusivity, our Scholarships Program was created for anyone facing an educational barrier - whether that's financial, social, cultural or otherwise.
We encourage applications from Aboriginal, Torres Strait Islander and Māori people, as well as people of all abilities, cultures, sexual orientations, and genders.

Please find our Terms & Conditions here.
Sign up to our newsletter
Be the first to hear about new courses, promotions, competitions and a healthy dose of inspiration!